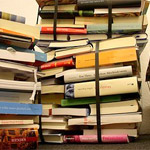 Professional translation is not about mechanically replacing individual words into another language. Because translations last forever in written form, no details can be overlooked.
It is our mission at Communicators to provide support to customers as communication specialists, and we reflect this mission in our translation work by providing high quality services for any business situation and in diverse fields.
We offer you reliable and trustworthy translation service that is not only speedy and accurate but that also considers the "customer's true needs." Not only does our team of professionals have a plethora of proven experience, we provide services to meet client's requests such as client-specific vocabulary management, extensive research, and other services.


Time may be required to respond depending on the inquiry details. Inquiries received during non-business hours (business hours: 9:30 a.m. - 6:00 p.m., excluding weekends and holidays) will be addressed on the following business day.
Communicators, Inc.
Toranomon Daini Toyo Bldg. 6F, 1-12-15 Toranomon, Minato-ku, Tokyo, 105-0001 Japan

Telephone: 03-3501-0171
Fax: 03-3501-0175

We employ measures to prevent third parties from intercepting your personal information. This website uses a SSL certificate issued by GlobalSign for organizational verification and the protection of privacy through SSL encrypted communication. Click on the site seal to confirm the verification results for the server certificate.